FILL YOUR PROGRAM OR PRACTICE WITH ORGANIC TRAFFIC.
You're ambitious, a visionary, out to change the world with your business — and you know that the only way you'll be able to reach your goals is to get the word out so you can impact millions.
But that's easier said than done.
You've tried hanging out your "shingle" and just hoping people find you; but hope isn't really a strategy.
You've tried relying on referrals and letting your incredible results to speak for you; but referrals are largely out of your control.
You've tried writing articles to explain your systems and process; but it feels like nobody reads them or gives you credit for your ideas.
You've tried showing up on social media to spread your message; but it feels like shouting into a crowded room — and the algorithm changes every other minute.
You've even tried buying paid advertising to reach new people; but Facebook and Google easily became the biggest line items in your budget (without much to show for it).
And after all that, you don't have a clue what really works and what doesn't.
It feels like you're constantly creating more and more content, with no idea what will actually drive traffic and leads.
Your work is just as good as any of the big names in your market, but you don't have the huge teams, six-figure production budget, and full-time advertising agencies they have.
And trying to beat them at their game isn't sustainable, so you eventually burn out, procrastinate on creating content, struggle with writer's block, or get stuck completely because it feels like you've said everything before.
Because here's the unfortunate truth:
MORE OF THE SAME CONTENT WON'T HELP YOU ACHIEVE YOUR GOALS AND CREATE THE CHANGE YOU WANT IN THE WORLD.HIGHLY STRATEGIC, GOAL-DRIVEN, LEAD-GENERATING, AND SALES-PRODUCING CONTENT WILL.
At this stage of your business, just creating more content is not the answer. We're already drowning in content every second of every day — good and bad, from the big brands, the newbies, and everyone in between.
What you need to stand out is SMARTER content. STRATEGIC content.
Content that positions you as the leader you already are.
When you focus on creating Leadership Marketing…
You can drive traffic and leads predictably, organically, and authentically.
You can sell out your programs and launches without spending a penny on ads.
You can build a loyal audience that loves and trusts you and wants to spend money with you.
You know how to easily and consistently create valuable content to fill your program or practice.
WITH A LEADERSHIP MARKETING PLAN, WE FOCUS ON CREATING A CUSTOM FRAMEWORK FOR CONTENT MARKETING THAT WILL GET YOU THE RESULTS YOU WANT IN SIX MONTHS OR LESS.
We start with your goals, understanding exactly what you hope to achieve through content marketing.
Then we look at the data: what metrics should you be tracking to ensure you reach your goals?
And finally, we create a custom Leadership Marketing Plan based on your unique clients, voice, and position in the market.
WITH A LEADERSHIP MARKETING PLAN, WE FOCUS ON GETTING YOU THE RESULTS YOU WANT THROUGH QUALITY CONTENT, FOR EXAMPLE:
Become a thought leader, renowned and recognized for your contributions to your field.
Build an engaged following to prepare for a book launch or to cement your status as an influencer.
Grow your revenue and income with sold-out programs and launches.
WITH A LEADERSHIP MARKETING PLAN WE FOCUS ON SUPPORT, ACCOUNTABILITY, AND RESULTS.
Get a custom marketing plan, created by Lacy, for about the cost of many other cookie-cutter marketing courses, blueprints, and formulas.
Get support from Lacy for the duration of your Leadership Marketing Plan to answer questions, help you assess your progress, and pivot the strategy as necessary.

Interested? Tell us a little bit about yourself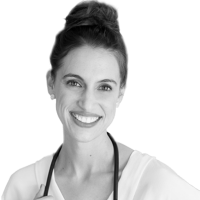 YOU TOOK ALL THE STRESS OUT OF CREATING CONTENT
"Lacy this is seriously AWESOME! I feel like you crawled into my brain and extracted all my thoughts, re-arranged them into witty, "juicy" subject lines and came up with cool little bonuses for my tribe to receive!!!
More than that you went ahead and created a clean calendar that I can print and reference for the rest of the year. Having this framework in place, I just get to be creative and authentic with my writing and social media content! You just took all the stress out of creating content for me. THANK YOU!
I'm so happy I just went for it and bought your package. SO WORTH IT!"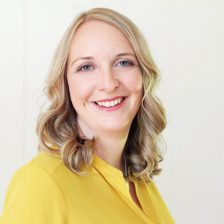 ENGAGEMENT AND FEEDBACK HAVE BEEN PHENOMENAL
"Lacy, I just wanted to report that the Skincare Detox Challenge we planned together is in full swing and the engagement and feedback have been phenomenal! We've got 500 people in the FB group, more than 1,200 signed up by email and we've received ten 5 star reviews on our Facebook page (and counting) in addition to making people much more aware of what is in their products and wanting to know what they can do about it (which is where our courses come in!)."
WHO IS THE LEADERSHIP MARKETING PLAN IDEAL FOR?
You're a visionary, thought leader, small business owner, or CEO who needs to get out of your own way to create more strategic, effective content.
You've been in business for a while and have proven results from clients and customers. (In other words, this isn't right for you if you're brand-new to business.)
You're looking to scale up your business, grow your audience, or move to a new level.
You're confused about what content to create or where to share where. (Does this go on Facebook? In a newsletter? On my blog or podcast?)
You want every piece of content you create to have more purpose and significance and be meaningful to your audience.
You want to feel GREAT about the content you're putting out to represent your brand and grow your business.
You're looking for sustainability and predictability when it comes to content creation.
You want support and to know that you don't have to try to figure it out alone.
You've had disappointing results working with copywriters before, or have been afraid to outsource content because they don't get your voice.
You're worried that you're wasting time and money on ineffective content.
You're afraid you're not doing a good enough job communicating what you do and who you serve.
You have a sneaking feeling that you SHOULD be able to figure this out for yourself — but so far have just gone in circles and down rabbit holes.
You want to stay focused on changing the world and let somebody else handle the content.
If this is you, click the button and apply now!